Did a fun interview for China Global Television News via Skype on September 1, 2017. https://america.cgtn.com/2017/09/01/seniors-maintain-a-healthy-social-life-and-sharpen-mental-abilities-with-mahjong
http://hk.apple.nextmedia.com/international/art/20161029/19816127


SEPT. 25, 2014
Antiques
By EVE M. KAHN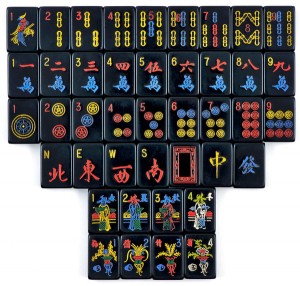 A mah-jongg set that has tiles in black, to best offset the fluorescent markings. CreditMichel Arnaud
THE GAME OF COLLECTING
Tiddlywinks and mah-jongg might not be in the same league as chess, but they do have their passionate collectors, with two new books out to earn these games some respect.
"Mah Jongg: The Art of the Game" (Tuttle Publishing), by the Manhattan collectors Ann M. Israel and Gregg Swain, delves into issues as serious as racist imagery printed on cast-stone tiles and ambitious manufacturers' experiments with plastics and composites like Pyralin and Ebonite.
"There are wonderful mysteries in mah-jongg," Ms. Swain said while giving a tour of the two authors' sets (some costing hundreds of dollars each). The tiles depict early-1900s Asian and Western engineering feats like trains, bridges and telephone systems. Propaganda game pieces are stamped with sketches of bombs falling on Chinese rebels, as well as on Japanese soldiers and civilians. Among the past owners of the various sets were Chinese prisoners of war, the playwright Arthur Laurents and a British expat in Shanghai, who was probably a spy.
Ms. Swain blogs about her research at mahjongtreasures.com, and Ms. Israel posts at mahjonggandme.com. They have studied how the Chinese game took hold across the United States in the 1920s and what kinds of meals have been historically served at mah-jongg parties, and they play old movies with mah-jongg scenes in slow motion, frame by frame, to study the tiles.
Heidi Geffen, a toy dealer and collector in Sonoma, Calif., wrote about her game obsession in "Tiddlywinks: An Illustrated Celebration of Squidgers, Squops and Winks" (The Enthusiast). She owns a hundred sets of tiddlywinks disks and cups. They date to the 1890s and come in variants made of plastic, wood, glass and Bakelite.
Ms. Geffen rarely pays more than $20 per game. People who know of her enthusiasm sometimes just give them to her. "I become the keeper of other people's memories," she said.
She likes signs of patina. "There's that feel that you know hands have played with these," she said. She will reject sets with heavy damage, but if there is a dinged corner or two, she simply arranges the games on her display shelves to cover the flaws.
Copyright New York Times
March 22, 2016
A fun article about women and games, and an interview with me!
http://womensvoicesforchange.org/poker-bunco-and-other-games-women-play.htm
From Mahjong News:

BOOK REVIEW – Ann M. Israel and Gregg Swain note in their introduction that there are few books that showcase the beauty and artistic nature of the Mah Jongg tiles, and so that is what they and their collaborators set out to create, and they succeeded in exquisite style.
From Tuttle Publishing comes this absolutely gorgeous book 'Mah Jongg: The Art of the Game', by Ann M. Israel and Gregg Swain, with photographs by Michel Arnaud, packed with 192 pages of beautiful illustrations showcasing the occidental experience of Mah Jongg through tiles both rare and exotic, printed in Hong Kong and copyrighted 2014.
Collaboration
Culminating the collective knowledge, sets, and resources of their many collaborators, the authors have assembled a stunning array of Mah Jongg sets from collectors and historians from around the world. By tapping many renowned Western Mah Jongg historians like Michael Stanwick, and experts like Tom Sloper, Woody Swain, Katherine Hartman, Dee Gallo and Bill Price, they have succeeded in surrounding the rare and intriguing photographs with rich text, history, and embellishments that make this book a treasure in any household.
Collection
When taking in the aesthetics of the tiles on display, one notices the tiles by and large represent those sets as imported to the West, with their Arabic numeral with Roman letter details and typical "American" dimensions. The variety on display is most unexpected, including not just the usual materials such as bone, bamboo, wood, ivory, Bakelite, Catalin, and paper, but some of these rare and collectible sets are even made of materials that defy identification. Just as beautiful as the tiles within are the boxes that hold them, drawing their carved inspiration from Southeast Asian motifs among temples, the ocean, man's industry and nature.
Culmination
Using a mix of historical black and white with contemporary full color exhibitions, the authors unravel through their pages Mah Jongg's history, lore, art, beauty and fantasy into one of the most extensive displays of Western Mah Jongg art and accessories as one will probably ever see.
Mah Jongg: The Art of the Game by Ann M. Israel and Gregg Swain.
Photographs by Michel Arnaud.
Tuttle Publishing
ISBN 978-4-8053-1323-7
And another great article by Mahjong News:
http://www.mahjongnews.com/en/news/various-news/3391-ladies-invade-homes-in-search-of-of-mah-jongg-sets
From the mahjongmahjong website, a great write up of the photoshoot:
We are very proud contributors to this wonderful book !
How it all began:
January, 2012 – imagine receiving an e-mail asking if I would be interested in sharing pictures of some of my Mah Jong collection in an upcoming Mah Jong book … of course the answer was an immediate YES !
Many e-mails, photos, discussions and plans later the book has become a reality … on the weekend of April 5-7, 2013 I had the greatest pleasure meeting Gregg Swain, her husband Woody, the renowned photographer Michel Arnaud and his assistant Pawel Kaminiski. Each of them flew all the way from New York to visit me in my modest home and share one of my greatest passions … my lovingly collected Mah Jong games.
What was once my living room was transformed in a matter of hours into an amazingly complete photo studio. Cameras, computers and lights everywhere.
I had tried to be organized in preparation for the photo shoot. I laid many of my treasures out, numbered them, listed them and photographed them so that Gregg & Woody could choose the games they wanted to photograph. My home looked like a Mah Jong graveyard !
Watching the skill behind what you now see on the pages of this fantastic work of art was an experience I will never forget.
So here we are now, fast approaching November 18, 2014, the book is actually sitting in my hands (I am luck enough to have a pre-publication copy) and will shortly be available to purchase. On the over 180 pages of pictures and facinating history appear so many stunning games, some of which belong to my collection.
The book is a snapshot of these wonderful games. I am delighted to share with you further photos of the games featured from my collection. Enjoy!
Thank you so much for visiting us here at mahjongmahjong.com.

Cambridge bookstore holds forum with authors of book on Mah Jongg
'Curiosity Forum' presents "Mah Jongg: The Art of the Game"
CAMBRIDGE, N.Y. >> Local authors Ann Israel and Gregg Swain will launch their new book, "Mah Jongg: the Art of the Game," today, Thursday, Nov. 12, with an event at 7 p.m. at Battenkill Books, 15 E. Main St.
The book signing, discussion and display are a part of the "Curiosity Forum" series that is sponsored by Battenkill Books, Hubbard Hall rural opera house and community arts center, as well as the Leslie Park Studio.
"We have all kinds of topics in our 'Curiosity Forums,' from art to history," said Battenkill Books owner Connie Brooks. "They always attract people to drive from neighboring towns," for interests in niche book genres.
A book about the game of Mah Jongg sounds extremely individualized, but might serve to the broader interests of those with a passion for art history.
Israel and Swain grew up with Mah Jongg, the four-person tile game that identifies with similarities to the game, "Rummy." The two friends, Israel of Columbia County, New York, and Swain of Shaftsbury, Vermont, were intrigued by the art on an early-20th Century set of Mah Jongg tiles, so they did a little research to identify the intricate designs and symbols, as well as the history behind the game.
After the two ladies realized that there were not many, if any, records kept on the game's origins, they set out to explore the history and imagery behind Mah Jongg tiles.
Swain was an art history major in college, and has a shared appreciation for art with Israel, which sparked interest in the project. Swain's husband, Woody Swain, was a silent partner as the art director for the book published by Tuttle Publishing. Upstate New York photographer Michel Arnaud created the book's imagery.
Three years in the making, "Mah Jongg: The Art of the Game" explores the antecedent to the 1850s Chinese strategy game. At first just a three-suit card game, Mah Jongg quickly developed into a bamboo or bone tile game.
Taking off in popularity, visiting Americans and Europeans discovered Mah Jongg years later, introducing a simplified version in 1917. Several different ways to play for different combinations of points sprouted out of the Western adoption of the game, which allowed the game to fall out of favor for a while.
Today, one could find tiles made out of everything from plastic, wood, to ceramic or glass, but many more aged and detailed tiles have a much more established history.
"It's truly an underappreciated art form. So many sets are hiding in basements and attics, but people don't even realize what they've got," Gregg Swain said. "There were so many layers to this history, which made the writing process a lot of fun."
Swain said the process was equally challenging, because most predated records were destroyed when Mah Jongg was made illegal in China during the country's cultural revolution, possibly due to the game's connection with gambling.
While Israel and the Swains were compiling all of their findings, the visual details and words inscribed on tiles of Mah Jongg sets could be decoded by learning about symbolism in Chinese art. Gregg Swain said she continues to learn new things , because many of the high-end tile sets are very unique.
From depictions of graphic war scenes, to landscapes, flowers and money, "many of the tiles are so stylized, you won't even recognize them for what they are right away," Swain said.
Pre-released copies of the book on Mah Jongg will be available at Battenkill Books the night of the forum, but the publisher release date is scheduled for Nov. 18, online and in most major bookstores. Visit the bookstore for an opportunity to meet the authors, have a book signed or to take a look at some Mah Jongg sets on display.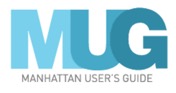 Manhattan Users' Guide
http://manhattanusersguide.com/article/up-next-november-21-2014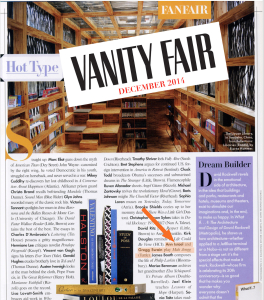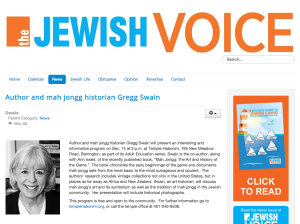 http://www.jvhri.org/the-news/community/1778-author-and-mah-jongg-historian-gregg-swain

THE WATERBURY OBSERVER
January 22, 2015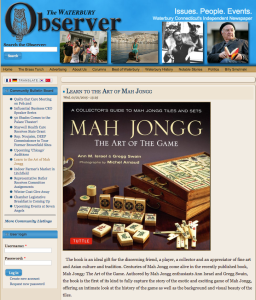 read more here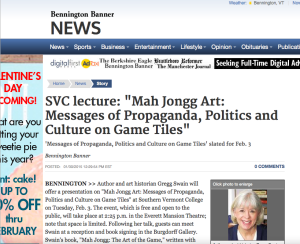 http://www.benningtonbanner.com/News/ci_27425930/SVC-lecture:-%22Mah-Jongg-Art:-Messages-of-Propaganda-Politics-and-Culture-on-Game-Tiles%22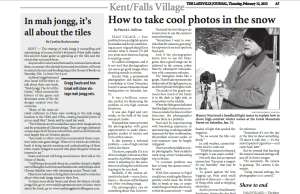 Lakeville Journal 2-12-2015