A great turn-out for Gregg's talk: Mah jongg The Art of the Game. A great time was had by all in Lake Worth, FL.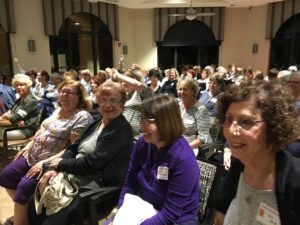 Gregg representing the China Institute at the Museum of Jewish Heritage in NYC, Oct 26, 2016. She spoke about the Chinese Tradition of Mahjong, and Melissa Martens Yaverbaum spoke about the Jewish Tradition of the game.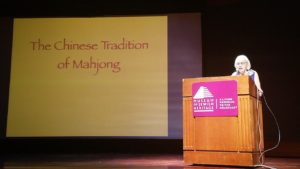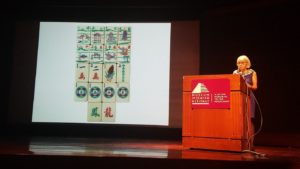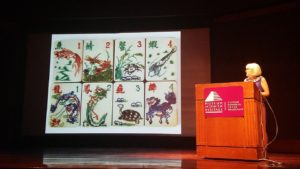 Gregg at the Los Angeles Country Club on September 30, 2016. It was the most delightful morning and afternoon, talk, book signing, delicious lunch and vintage set display.
Gregg at Temple Isaiah in Lafayette, CA on November 15, 2015
A wonderful day with 100 in attendance! Talk, book signing and set IDs.
Gregg at the San Diego Jewish Book Fair, November 12, 2015
What an honor to be part of the Jewish Book Fair. About 60 turned out at 10am for the talk and book signing.
Gregg on November 8, 2015,  at King of Prussia, PA. About 60 people came for Brunch with a talk and book signing. Although the date was only set a month earlier, we had a great turnout!
Gregg
Seattle Beacon Hill Library July 18th
A wonderful time with friends old and new!
At The Bookstore Plus in Lake Placid on June 27th, starting off their summer season. What a wonderful store!
Seen here with online (and now real) friends Allan and Lila  (right) who drove down from Canada for us all to meet. What a great time we had!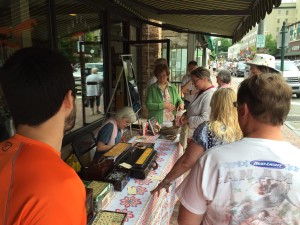 More Mahjong enthusiasts getting their books signed.
Gregg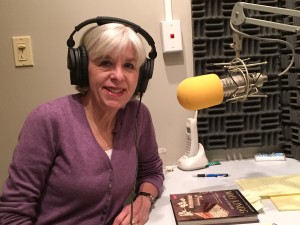 About to do a talk for Vermont Public Radio.
Gregg
At Castleton VT Community Center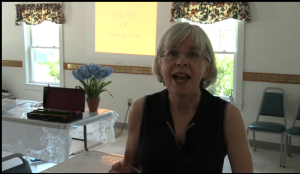 Interview on www.pegtv.com
Access June 25th about the 24 minute mark
Gregg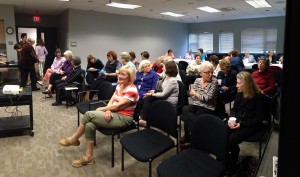 At the Fairfax VA JCC
Gregg
In Birmingham, AL at the Levite JCC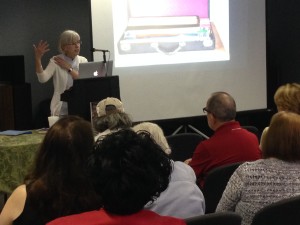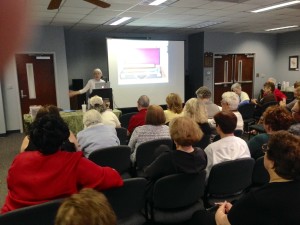 Gregg
Northshire, Saratoga Springs, a snowy, sub-freezing temperature weekend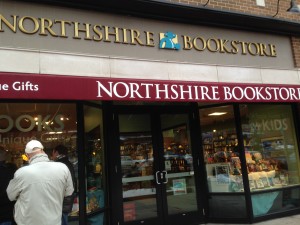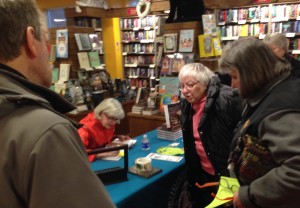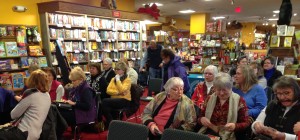 Gregg
At Northshire, Manchester VT
Yes, another snowy sub-freezing temperature weekend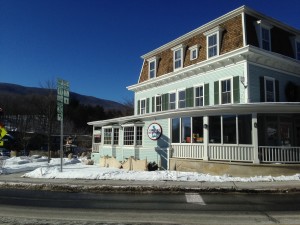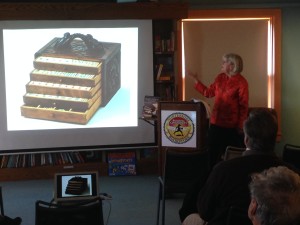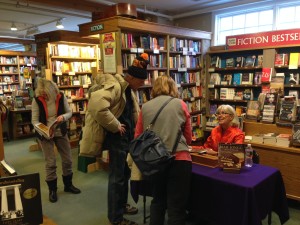 At Southern Vermont College, a signing after a talk on "Propaganda and Mahjong", and another on how the game is played.
Gregg
At R J Julia in Madison, CT. Another winter signing another snow storm. Yet 100 people showed up! Another wonderful indie bookstore and event.